Maxis Om Nom Nom Race - Sate Kajang HJ Samuri #Naanofmaibusiness
Saturday, January 15, 2011
This is getting interesting!

We are here at Uptown Damansara nom-ing some really awesomely delicious satay! You don't need to travel all the way to Kajang because you can get these just right here!
We ordered chicken, lamb, beef and deer meat.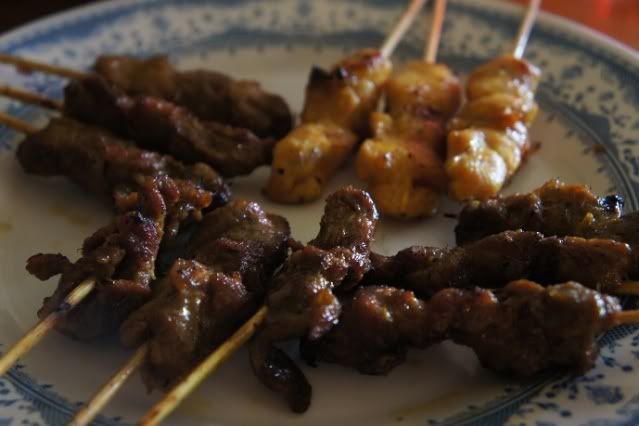 Yummy much!! *nomnomnom* are you drooling?
But nothing beat the sauce!
And ken actually lovvveeesss it so much!
Look at him! Priceless :P
So what are you waiting for?
Damansara Utama, Petaling Jaya